Best Skin Care Tips
Ecobeau Specialist Skin care
SkinType
How to care
Product
Dry Skin Type

Description:

Less secretory & sebum. Dry skin and fine wrinkles.


Ecobeau Cleanser ..
Ecobeau Loess Mask
Ecobeau Control Skin
Ecobeau Control Lotion
Ecobeau Nutritive Cream
Ecobeau Blemish Balm




1. Cleansing
After washing hands, cleanse your face with foaming cleanser gently.

2. Nurturing & hydrating
- Control skin – control lotion→ nutritive cream
- When going out, apply BB cream for hydrating & sun-block.
- From outdoors, apply Nutritive mask → Ecobeau Lotion → Ecobeau Nutritive cream.

Oily Skin Type
Description:
Lots of sweat and sebum. Wider pores and oily skin. Looks glossy and greasy.

Ecobeau Cleanser
Ecobeau Control Skin
Ecobeau Essence
Ecobeau Loess Mask
Ecobeau BB Plus

1. Cleansing
Use cleanser of cream type and foam cleanser to clean up oiliness, from T-Zone to every corner of the face.

2. Skin care
Apply refrigerated control skin. Pat the skin gently for contraction of skin pores.

3. Masking
- Apply Ecobeau nutritive mask to remove dead skin tissue & skin waste.
- After promotion of blood circulation with masking, absorption of nutrition will be easy.
- Apply Control Essence.

Sensitive Skin Type
Description:
Sensitive skin aggravated by UV, air pollution, lack of sleep, synthetic skin care products.

Ecobeau Cleanser
Ecobeau Control Skin
Ecobeau Essence
Ecobeau Control Lotion
Ecobeau Nutritive Cream



1. Cleansing
- Oil type cleanser for deep-set waste removal and massage→ Loess foam cleanser

2. Hydration
- Oily & sensitive skin: Ecobeau Control Skin→ Ecobeau Control Essence
- Dry & sensitive skin: Ecobeau Control Lotion→ Ecobeau Nutritive Cream

Atopic skin type (Eczema)
Description:
Mainly caused by anergy, skin dryness, allergy, microbe, stress. Scratching due to unbearable itch usually lead to further infection.
Ecobeau Cleanser
Ecobeau Control Skin
Ecobeau Essence
Ecobeau Nutritive Cream



1. Medical cure by dermatologist.

2. Soothing
- Antimicrobial functioning of herb medicine extract will blunt bacteria's activity.
- Apply non-sensitive foam cleanser to the spot area and take a bath in warm water over 10 minutes.
- Oily & atopic type: Ecobeau Control Skin→ Ecobeau Control Essence. Ecobeau Nutritive Cream for dry & atopic type.
- Test shows that applying of 2 or 3 days soothe the skin.

Acne Skin
Description:
Abnormal & inflamed skin caused by increased level of bacteria at sebaceous glands and follicles. It could also be due to increased male hormone from stress.

Ecobeau Cleanser
Ecobeau Control Skin
Ecobeau Essence
Ecobeau Control Lotion
Ecobeau Nutritive Cream
Ecobeau Serum



1. Cleansing with Ecobeau foam cleanser ( non-allergenic)

2. Hydration
Oily skin: Ecobeau Control Skin→ Ecobeau Control Essence
Dry type : Ecobeau Control Skin→ Ecobeau Control Lotion → Ecobeau Nutritive Cream

3. Dark Spot Serum for inflamed skin
Oily skin: Ecobeau Control Essence→ Ecobeau Dark Spot Serum
Dry type: Ecobeau Dark Spot Serum→ Ecobeau Control Lotion
Liver spots & freckles
Description:
Liver spots from melanic pigment's deterioration because of UV, stress, abnormal hormone level, synthetic skin care products. Freckles are usually caused by excessive UV exposure. Pigment cells produce too much pigment thereby develop brown spots.


Ecobeau Control Skin
Ecobeau Essence
Ecobeau Control Lotion
Ecobeau Nutritive Cream
Ecobeau Serum
Ecobeau BB Plus



- By applying Ecobeau Dark Spot Serum, abnormal skin can be restored to normal skin cell. Stimulate skin cell's natural repair system for normal production of melanic pigment.

- Wart form creation of abnormal epidermis can be removed by applying Ecobeau Dark Spot Serum.

Dark spot skin
Description:
Caused by aging or injured collagen and elastin of epidermis from UV

Ecobeau Control Skin
Ecobeau Essence
Ecobeau Control Lotion
Ecobeau Nutritive Cream
Ecobeau Serum
Ecobeau BB Plus

- Best protection is to avoid UV.

- Before going for outdoor activities such as mountain climbing and goffing, please apply Ecobeau BB cream.

- For diminishing of dark spot, keep applying Ecobeau dark Spot Serum.


Composite type

Description:
Dry type partially and oily skin partially.


<Partially dry skin type>

Ecobeau Cleanser
Ecobeau Control Skin
Ecobeau Nutritive Cream
Ecobeau Loess Mask
Ecobeau Blemish Balm




<Partially oily skin>

Ecobeau Cleanser
Ecobeau Control Skin
Ecobeau Essence
Ecobeau Nutritive cream
Ecobeau Loess Mask



Partial dry skin
1.Cleansing
- Apply Loess Foam Cleanser to U-zone and T-zone for soothing. This will help to keep good balance of oil and moist on skin.

2. Skin care
Apply Natural Base Control Essence and Control Essence to eye and mouth area which lack of moist.

3. Masking
- To promote blood circulation, apply Natural Base Nutritive Mask daily (if not possible, apply 2 times weekly)
- For best masking: (a) wash your face (b) apply Ecobeau Control Skin (c) cover face with steamed towel (caution hot!) (d) apply Ecobeau Nutritive Mask.

Partial oily skin

1.Cleansing
- Use cleansing cream for removal of make up and cleanse with Ecobeau Loess Cleanser.
- Rinse with cold water when cleansing face in order to contract your skin pores . Avoid warm water.

2. Skin care
- Hydrate with Ecobeau Control Skin after cleaning face, especially T-zone after removal of sebum.
- Apply Ecobeau Control Essence on T-zone and Ecobeau Control Lotion/ Nutritive Cream on U-zone.

3. Nutritive Loess Mask
- Apply masking to T-zone after removal of sebum for soft skin.
- Apply Ecobeau Nutritive Cream around mouth area after masking (& Ecobeau Eye Cream for eye area to smoothen wrinkles and lines).



Customers are advised to conduct spot test before applying the skincare products, especially if you have highly sensitive skin. This is to avoid any probable allergy to the products. Our skin cells are uniquely different. While TheOrangeco.com strives to bring you only the best skin care products, your skin may react differently or even adversely to certain ingredients, which at times nobody can explain. In all circumstances, stop using the product if allergy develops. Seek medical help immediately.


How to Spot Test for Allergy to Skincare Products

1. Choose your product carefully. Know your skin condition well.

2. Place a small dab on the inside of the crease of your elbow. The skin here is rarely exposed to the sun and is relatively thin, so will react completely and quickly. It will also not look too bad if you DO have an allergic reaction.

3. Cover your dab with a Band-aid strip. Leave overnight. When you wake up in the morning, remove the strip. If there is any sign of redness or irritation you are allergic. Discard the remainder of your new product. Do NOT slather it all over your lovely face! No matter how much you paid for it.

4. Try another product. Be a detective. Read the label carefully, trying pin-point the exact cause of your reaction. If you continue to work in this way you will narrow the field, find the ingredient ailing your skin eventually.

What is Patch Testing?
Patch Testing helps to identify which substances may be causing a reaction to your skin. It is intended to produce a local allergic reaction on a small area of your back where the diluted chemicals are placed. The chemicals included in the patch test kit are the offenders in approximately 85-90% of allergic contact dermatitis and include chemicals present in metals (e.g. nickel), rubber, leather, hair dyes, formaldehyde, lanolin, fragrance, synthetic preservative and other additives.
Allergic contact dermatitis is the manifestation of an acquired allergic response to chemicals that normally do not produce irritant and toxic effects. Since allergic contact dermatitis occurs in a small percentage of the population, one might be the only one affected in the environment, even though other people are also exposed to the chemical(s).
Consult your doctor or dermatologist for patch testing if you do observe reaction or allergy to your skin. This will help to single out the substance (or a group of related substances) called an allergen and exercise caution in choosing the right skin care products.

Additional Advice Adapted from HSA

• Always read the instructions and warning information on the label/insert before using a product. You might just spot an ingredient that you are allergic to and save yourself from an uncomfortable skin irritation. It is also important that you use the right amounts of the product, as using it excessively may lead to problems.

• Test the waters before jumping in. Try the product on a small area of skin, usually behind your ear or on the inside of your forearm, before use. If there is no reaction after 24 hours, it should generally be safe to use.

• Keep your eyes and nose peeled for changes in a product's colour, odour and texture. Stop using the product immediately if you notice any changes in the product or if you develop an adverse reaction to it. See a doctor if the irritation is severe and does not go away.

• Wash your hands before using cosmetic products so as not to transfer the bacteria from your hands to your face. Especially for make-up, keep your brushes and sponges clean. These tend to trap bacteria and dirt which can contaminate your make-up and cause skin irritation.

• Store cosmetics away from high temperature and sunlight, as it may break down the preservatives used to keep the cosmetics bacteria-free and safe for usage.

• Store cosmetics away from children. Some products contain ingredients which may be toxic to children if swallowed



FAQ

Q: What is the usage order of skin care products?
Morning/ Day Time

Evening/ Night Time

→ Foam Cleansing
→ Skin Softener (Toner)
→ Lotion
→ Eye Cream
→ Cream
→ BB Cream/ Sun Cream
(or Makeup Base → Foundation)
→Twin Pact or 2-way Cake
→ Color make up as Eye shadow, Blusher, Lipsticks, etc.


→ Cleansing Cream
→ Foam Cleansing
→ Peeling or Pack
→ Skin Softener (Toner)
→ Ampoule/ Serum Essence
→ Lotion
→ Eye Cream
→ Cream
→ as needed



Q: What is the difference between Ecobeau lotion, essence and cream? How about serum?

Comparing Lotion/Essence/Serum/Nutritive Cream in terms of their functions and contents
-Lotion: Hydration, Balancing Oiliness and Moist
-Essence: Hydration, Nutrition, Whitening, Anti-Wrinkle (no oil)
-Serum: Hydration, Nutrition, Whitening, Anti-Wrinkle (no oil, enriched to the maximum ; enhanced function )
-Nutritive Cream: Hydration, Balancing Oiliness vs Moist, Enhanced Nutrition, Whitening, Anti-Wrinkle


Q: I have sensitive and oily skin, which Ecobeau products should I opt for?

As you have sensitive skin, always go for mild and natural products (avoid alcohol and harsh chemicals if possible). Start with Ecobeau cleansing foam, its 100% natural with no alcohol and parabens. The cleanser is made from mineral from loess water and natural hydrant. It is nonallergenic to skin and eye, and cleanses very gently.

For good PH balance and sebum control, make an effort to apply toner after cleansing. Ecobeau toner comes in fine spray form. The mist produced from the spray spreads finely and evenly on skin. Ecobeau toner is 100% and made from natural herbs, it is safe for application on eyes too (close eye and spray on face).

Since you have oily skin, you should go for essence instead of cream or lotion. Ecobeau essence provides hydration, nutrition, whitening and anti-wrinkle properties with no oil content. For assurance of product suitability, conduct spot test before use of products.


Q: I have oily and open pores. My skin tend to clog easily due to the enlarged pores in T-zone. What products do you recommend?
Some skin care tips for oily/ open pores :
Q: I have very oily skin, especially in recent months. Is there any thing else I can do to help ease my greasy face?
1. Place your toner & essence in fridge. This helps to calm down the skin, aids in the contraction of pores and secretion of oil sebum.
2. You can also try aloe vera gel to wash your face.
3. Avoid oil-based skincare. Try and find water-based skincare and cosmetics that suit your skin type (Ecobeau essence is water-based).
3. Carry wet tissues and wipe your face with it frequently to remove excess oil.
4. If time permits, do try natural remedies too. Mix equal amounts of lime and cucumber juice, and apply it on the skin every day before taking a bath. Rubbing slices of cucumber on the face may also prove beneficial.
5. Apply clay mask 2 times a week to contain oiliness of the skin. Make a paste of clay powder with water and apply it as a mask on the skin. Leave the mask on for about 15-20 minutes and then wash off with lukewarm water (last rinse with cool water).
6. A well-balanced diet is also important to deal with oily skin. Add a lot of fresh fruits and green vegetables in your diet. Drink plenty of water to flush out toxins and keep the skin hydrated. Put whole-wheat bread, nuts, and pulses in your daily diet.
7. Avoid spicy and oily food, fatty foods, caffeinated or alcoholic beverages, and if possible, cut down processed food.
8. Take vitamin A supplement every day. Vitamin A is the nutrient that is primarily responsible for normalising balance of oil in the skin. An excerpt from Calvin College website highlighted "Vitamin A works effectively against the androgens causing oily skin". Androgens are known to be the culprits for oil creation in human skin tissue. Speak to your doctor when in doubt.



Q: What is the difference between Ecobeau BB (smoother) and Ecobeau BB Plus?

Both BB cream are formulated and approved by KFDA with Sun block, Anti-Aging & Whitening properties. Best selling. Main difference as below:

Ecobeau BB (smoother)
-Suitable for normal and dry skin type. Smooth and easy to apply. SPF30
Ecobeau BB Plus
-Suitable for oily and combination skin type. Matte finishing and good sebum control. SPF28


Q: What is the shelf life of the products?

Ecobeau:
2 years from the date of production. No synthetic preservatives. Store in cool dry place. Discard 6 months after opening.

Other Brands:
3 years from date of production. Store in cool dry place. For Ampoules, discard 3 months after opening.

Our Inventory:
Imported directly from Korea, our stocks are newly produced and replenished regularly. Customers can be assured of the freshness of our products.

Learn more about skincare
Best Skin Care Tips: Choose Natural Skincare Products

If you care about your skin and the products that you use, then it is important that you replace conventional beauty preparations and choose natural skincare products as part of your beauty regime instead. Surprisingly, those heavily marketed and branded conventional products contain a worrying amount of harsh chemicals and these are absorbed directly through the skin each time that you use them. Once the chemicals are absorbed, they go directly into your bloodstream and remain in your intestines, eventually proposing a threat to your vital organs because the toxins are not eliminated from your body.
Whilst it may seem incredible in this day and age where green issues and holistic health are becoming much more popular, many people still fall foul to aggressive marketing campaigns and buy potentially dangerous products due to their attractive packaging and often impractical promises. It's probably not surprising that these chemicals are not advertised as part of their targeted marketing campaigns, so most people remain ignorant of the dangers. Ingredients such as Mercury, DEA, and Ammonium Laureth Sulfate are used in so many preparations that it's important for you to research the products that will ultimately care for your skin and not cause you potential harm in the long run.
Fortunately, there are many reputable natural skincare companies out there, but it is wise to investigate any product to ensure that you are satisfied with the ingredients used. The list of ingredients published on the label can be confusing; but the ingredients listed at the top make up the bigger percentage of the product contents and these should all be natural.
As a prime example of the natural skincare products that are suitable for all skin types, EcoBeau is an exciting natural skincare company that advocates naturalism. Started by Professor Choi from Kwangwoon University (Korea), their products are free from synthetic preservatives, sulfates, paraffin wax, petroleum, mineral oils, gluten and artificial colorants. Their skincare series are known to be safe and effective, even for the sensitive and acne probe skin. Furthermore, natural Alpha-Bisabolol and Arbutin registered as whitening ingredient on KFDA, and Tocopheryl Acetate Ingredients will make your skin glow more brilliantly. Its antioxidant extract from herb medicine diminishes wrinkles (anti-aging) and acts as natural source of whitening. One possibly unfamiliar ingredient is Loess which is a very finely grounded mineral matter that is wonderful for absorbing, revitalizing and for purifying your skin.
Loess contains huge amounts of microscopic organisms that work to reduce oxides and have an overall antioxidant effect and sebum absorption. Cell regeneration begins when the lotions are applied and is both hydrating and nutritive. The antioxidant herbal medicine extracts help to reduce wrinkles and will provide lustrous, soft and healthy skin that is eminently noticeable with continued use and in addition, the herbal medicine extracts also work to control follicle mites.
Whilst many skincare products make unrealistic claims, when you choose natural skincare products, you feed the skin and work with nature to provide the optimal results. Follow these natural skincare tips for maximum effect:
Always check the ingredients carefully to ensure that they are as natural as the label suggests. Avoid chemicals at all costs.

Identify your skin type and choose the natural skincare products that will enhance your needs.

Once you have found the skincare range that you like, try out different products and treat your skin regularly. A good skincare regime is an investment into how good you look and feel.

Drink plenty of water to support your skincare regime from the inside out.

Eat Your Vitamins. It's important to have a healthy diet and to include Vitamins A, B, C, D and E.
Everyone has a responsibility to choose the best products for their skin and this does mean sourcing natural, holistic alternatives. If you have sensitive skin then choosing products that are going to care for you and accelerate healing is a must. Like any product, it's important to use these herbal products over a period of time as there will never be an overnight fix. If you feed and cherish your skin using natural skincare products, you will soon find that you radiate health and well-being and it will become noticeable to all. Read more beauty care and skincare tips.
Author Bio
Maggie Green – Senior Skincare Consultant
Get your free miniatures and more skincare tips.

TheOrangeCo.com houses natural skincare products such as Ecobeau, Skin79, Dr. Jart+, Deoproce Collagen at prices 30-70% cheaper than major stores.
This article can be distributed without any previous authorization from the author. However the author´s name and the URL (link) mentioned in the article and biography must be kept.
More questions? Please email us at TheOrangeCo@ymail.com.
Please refer to Disclaimer before purchase of products.
Selection of Beauty Products
Join Forum to see reviews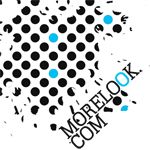 Korean Skincare at discount. Products include BB Cream , Ecobeau, Dr Jart, Skin79, Collagen, Anti-Aging & Whitening beauty.